**SAVE THE DATE** From midday on 28th November to midday on 5th December, all donations to Jubilee Debt Campaign will be DOUBLED at no extra cost!

This is a great opportunity for your support to go further. Funds raised will go towards our work on Africa's new debt crisis.
Please save the date, and give generously! Visit www.jubileedebt.org.uk/thebiggive to sign up for a text message reminder.

Donate online
If you really can't wait until 28th November, you can make a donation online via the Just Giving website here: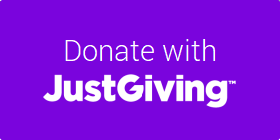 Make a monthly donation
You can also set up a regular donation online via the Just Giving website here:

---
Gift Aid
If you're a UK taxpayer, we can reclaim an extra 25% in tax on your donation if you sign a Gift Aid Declaration (PDF, 56k). You can do this by ticking the Gift Aid box if donating online with JustGiving (via the link above). If you've made a donation by post or in the past and have not signed a Gift Aid Declaration, download the form using the link above, print and return it to us.
Technical support
Our online donation service is provided by JustGiving. If you have any problems making your donation, please contact the JustGiving technical support team on 0845 078 2063 (option 1) or submit a support request online.